Dear Valued Customer,

Lake Simtustus Resort will be closed from September 28th through November 30th. During this time we will be working with ODOT, PGE, Jefferson County, and various contractors to repair Pelton Dam Rd and secure the hillside on the east side of the property along with some other resort improvements. We were very recently notified by the insurance companies and Jefferson County that we cannot have the resort occupied during this repair work. Due to the nature of the work and the amount and type of machinery needed to do it, we cannot assure quality and safe guest experience during this time.

We sincerely apologize for the inconvenience this has caused but we look forward to re-opening the resort on December 1st, 2020. We do have luxury resort accommodations available at Collins Lake Resort and the Grand Lodges on Mt Hood in Government Camp if any of our valued guests are interested in transferring their stay to these amazing properties. www.collinslakeresort.com

Starting December 1st we are excited to offer the most talked about and unique accommodations in Central Oregon! Book your relaxing winter getaway in one of our new Tiny Homes with the best views of Lake Simtustus from your private hot tub now before they sell out!



Your Health, Welfare & Safety is our #1 Priority at Lake Simtustus Resort
The safety and wellbeing of our guests and colleagues is always a top priority. We are closely monitoring the guidance of the World Health Organization and the Centers for Disease Control and Prevention regarding the spread of the virus. Our focus is to ensure we meet our guest's needs while doing our part to keep you, our associates, and our communities safe, for additional information please visit our "Frequently Asked Questions" tab.
Based on the current national state of emergency we would ask that if you are experiencing any type of illness including respiratory problems, fever, sore throat, cough or sudden shortness of breath now or within the last 14 days, that you choose to visit us at a later date and remain at your residence until you are well. This also applies to those who have traveled internationally within the last 14 days, worked in a health care setting with confirmed cases of COVID-19, or had close contact with a person known to have Coronavirus (COVID-19).
If you have questions regarding your reservation please contact us directly at 541-475-1085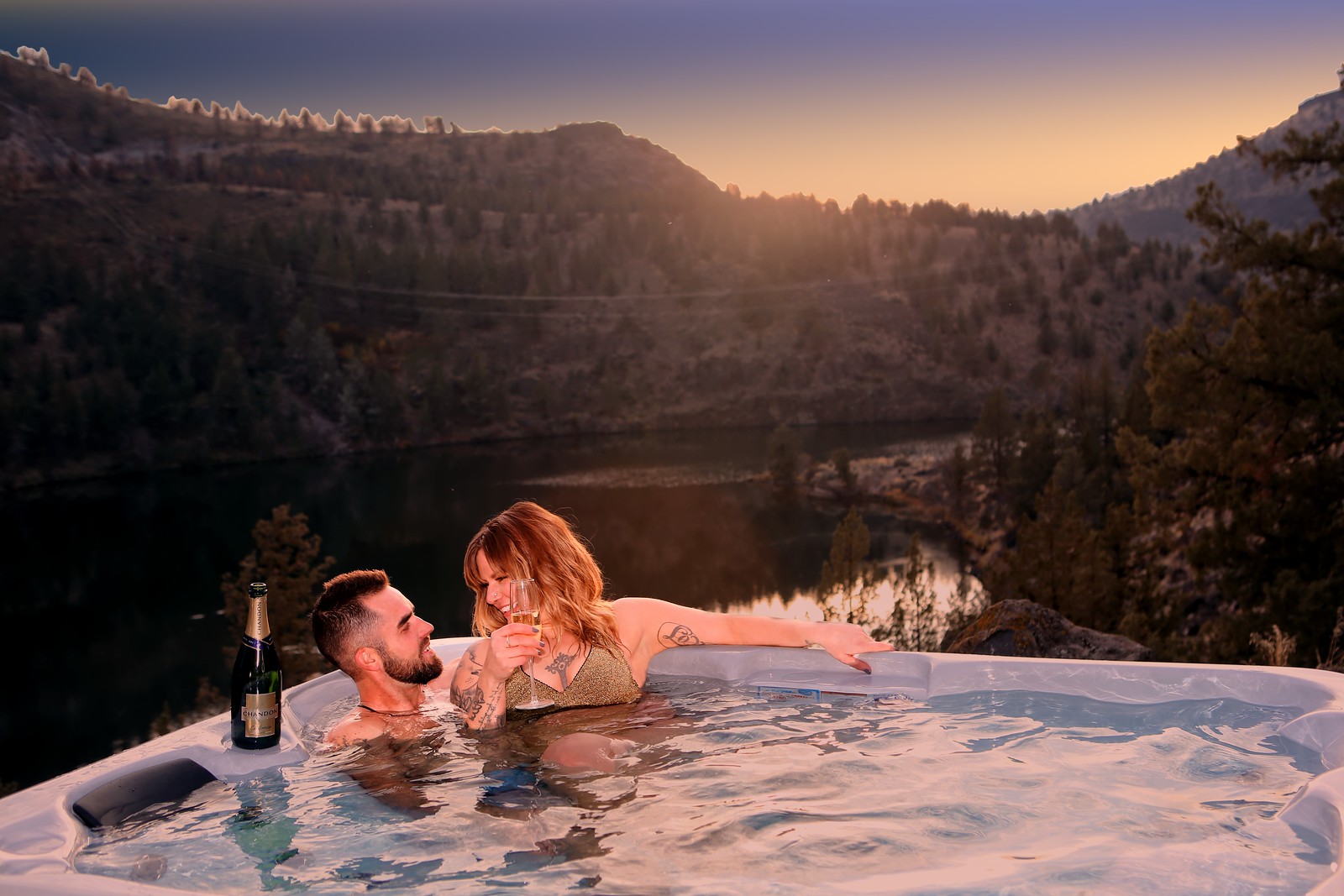 Imagine staying in a Tiny Home at Lake Simtustus sitting in your private hot tub looking out at the beautiful lake.
A TRUE NATURE LOVER'S OUTDOOR OASIS
Collins Lake Resort & Mt. Hood Skibowl have recently expanded its group of companies in acquiring Lake Simtustus RV Park & Marina. Conveniently located 58 miles east of Government Camp, less than two hours from Portland, and only one hour from Bend, the Resort is situated on an 8-mile long lake reservoir and covers 55-acres of lake-front property in Central Oregon. The location has proven to be a "Hot Spot" offering over 300 days of sun and desert warmth and averaging 14 degrees warmer than Portland this time of year, offering a whole new experience in addition to what we offer at Collins Lake Resort on Mt. Hood.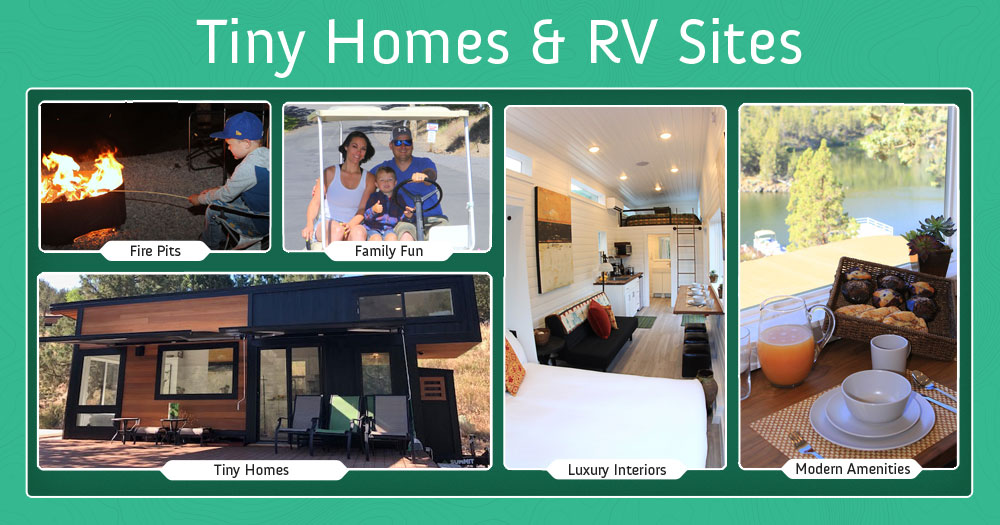 Explore Tiny Home living at its finest with luxury accommodations in our new, customized homes, specifically designed for the Lake Simtustus landscape. With five Tiny Homes to choose from you'll be able to escape to your outdoor getaway, luxury style. Choose from 2 or 3 bedrooms, all equipped with full kitchen, panoramic window views, spacious decks, outdoor living area, barbecue, and fire pits. In addition, we have a variety of RV's, 75 RV sites with full hook-ups, on-site boat launch, and 53 boat moorage slips for rent. All guests have access to a shower, restroom and laundry facilities, family play areas, and golf carts.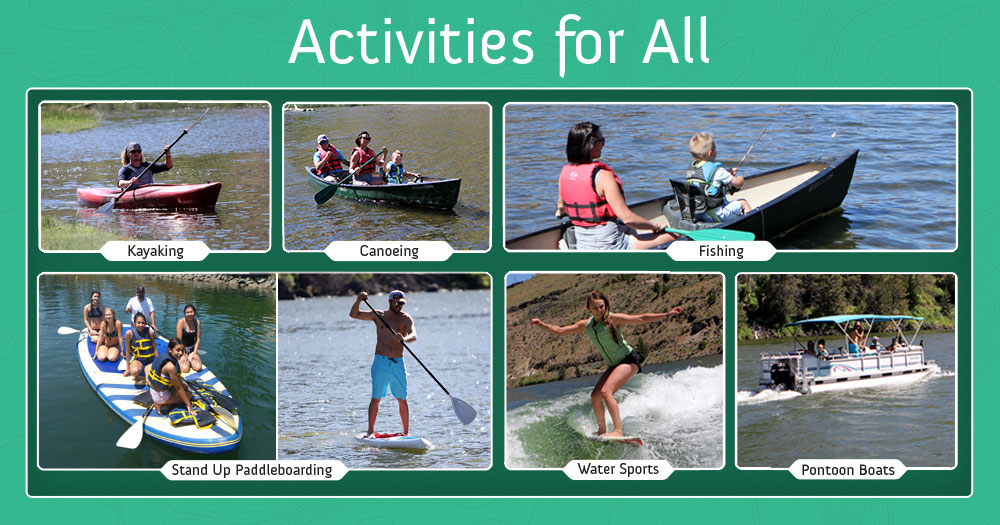 Fed by the Deschutes River, the lake always offers fresh, clean water with plenty of fishing (dock and boat) and several secret swimming spots. Kayaking, stand up paddleboards (group and individual), and pontoon boat rentals are available. What more could you want?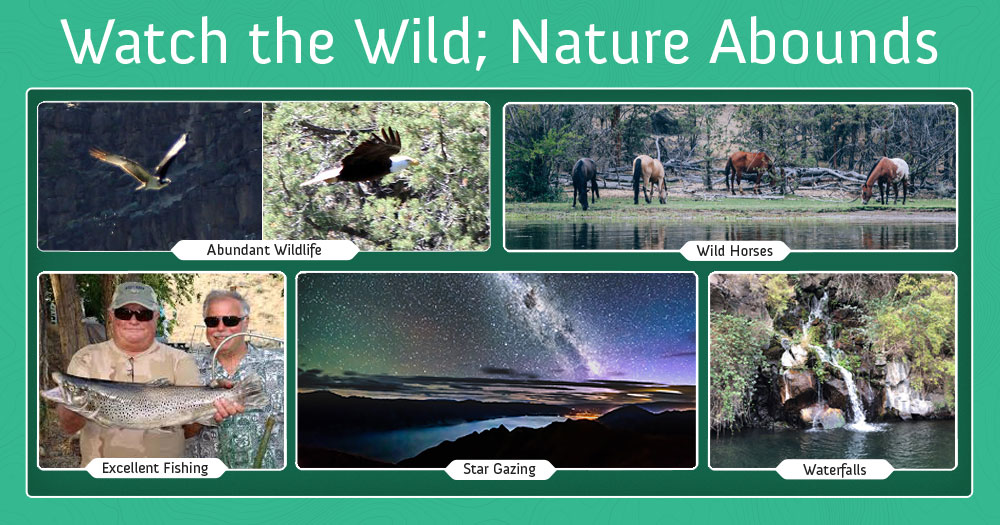 Lake Simtustus offers you one of the best places to gaze at the night sky, get a glimpse of wild horses, or enjoy the beauty of over 47 species of birds, including Golden and Bald Eagles, Great Blue Heron and Great Horned Owl, truly a bird lover's paradise. Or get out and explore the surrounding hiking trails with different rock formations and geology, known as the Volcanic Grand Canyon of Central Oregon.